Our main goal
To make your stay in our lovely Côte d'Azur a memorable one where your comfort and pleasure are our primary focus.
We want our clients to be able to exclaim, "What an amazing welcome, such great customer service, such a kind and polite staff!"
With Riviera Holiday Homes:
Renting a furnished apartment is as simple as booking a room in a hotel, but with so many added benefits: you will have more space, more flexibility, a better value for your money and all this in a hotel-like set up where hospitality and customer service always come first. Riviera Holiday Homes offers you furnished apartments and villas in Nice (including in the city centre), Villefranche-sur-Mer as well as in Antibes and surroundings. Well furnished and equipped, our seasonal rental properties have a genuine appeal to our customers who haven't hesitated to express their appreciation time and again. So wait no more and choose your favourite holiday rental with Riviera Holiday Homes where we pride ourselves in offering quality accommodation to all our customers
Rent a separate villa with a swimming pool anywhere in the Maritime Alps. You will be pleased to see:
- An array of quality products to choose from; from home linen to breakfast!
- Properties spread across a wide geographical area (from Nice to Cannes and also Villefranche and Antibes).
- A full range of suitable and personalised services.
Discover our range of holiday villas and feel free to contact us. We are here to help and advise you as much before as during your stay.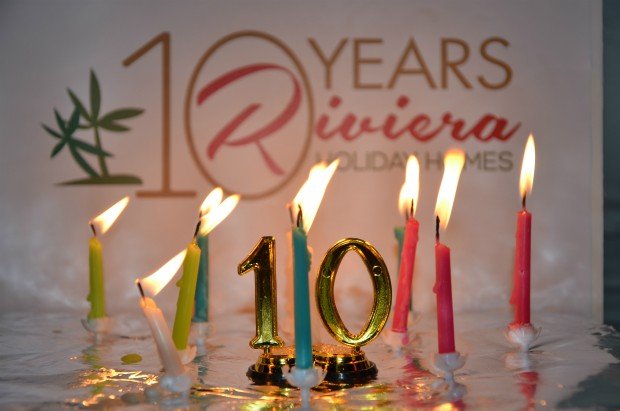 Helena and Lucienne - meet the managing partners
Helena Ellgar-Larose and Lucienne Giulian, the managing partners of Riviera Holiday Homes possess over 30 years of experience and expertise in the holiday rental property market in Côte d'Azur as well as a great knowledge of the local, national and international markets.
Between us, we speak 7 languages - English, Italian, German, Swedish, Norwegian, Danish and of course French!
Lucienne has been working in the holiday property rentals industry for the past 30 years and has profound knowledge of the various local networks and institutions as well as its international marketing opportunities.
Having lived in Côte d'Azur for the past 30 years, Helena is also a part of the Swedish Community on the French Riviera and knows the potential and opportunities for holiday rentals in the Scandinavian and international markets.
In general, Helena brings the fresh perspective of the people from the North of France on the sea, the sun and the majestic Alps!
Lucienne, a true "Niçoise", on the other hand, knows the French Riviera very well and loves to share her passion for this beautiful region.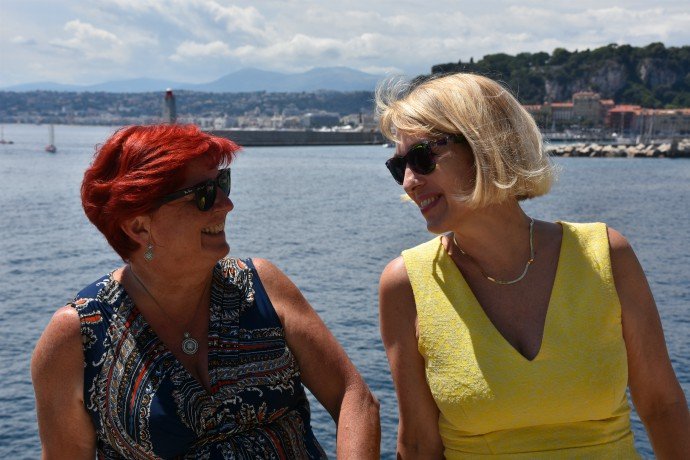 Our passion
Looking after and skilfully managing our holiday property rental business has become our passion. Being able to offer services to a touristic clientele drawn to our beautiful and vibrant region of Nice - a city that never stops evolving - drives us each day to do our best for our customers.
We will help you discover this unique, marvellous and world-famous destination to the fullest. We will be so happy to recommend the city's best restaurants, share our knowledge of the region's rich history, recommend the best beaches around as well as advise you on excursions in the charming remote villages.
Côte d'Azur is a region of dreams! We will guide you throughout your stay on our beloved French Riviera and make it all the more worthwhile.